Lawrence SDA Church
1149 East 1500 Road
Lawrence, KS 66046
(785) 856-0892  (unstaffed)

Take Haskell avenue south of the Wakarusa river.  Then it's the third house on the right / west side of the road.
Attention KU Students.  The church is several miles south of (below) campus.  If you need a ride, see the KU Students tab for contact information.
https://www.openstreetmap.org/#map=13/38.9286/-95.2206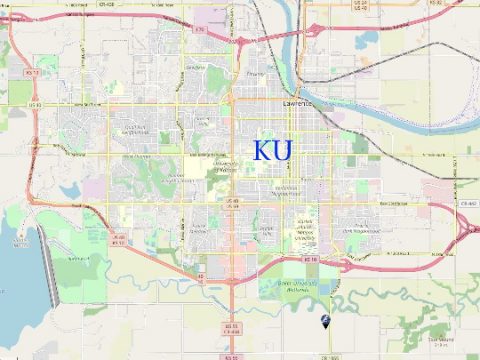 © OpenStreetMap contributors